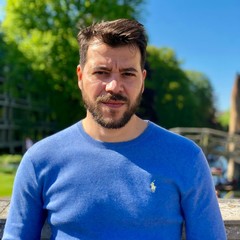 Henrique Campanha
Lighting | Look-Dev | Texture TD at Framestore
London, United Kingdom
Summary
Computer Graphics brings together my interests in art, technology, entertainment, and innovation.
My experience made me walk through different areas before finally providing visual effects services, allowing me to learn and try new things constantly.
The diversity of experience is due to a variety equal in my learning interest. Besides the dedication to computer graphics, I conclude some courses and lectures in personal development, management, entrepreneurship, marketing, leadership, photography, and philosophy.
These experiences I have lived, spanning several areas and themes, made me versatile and adaptable, giving me conditions for solving new challenges quickly and having success to start something new.
My values are integrity, excellence, and solidarity in helping others achieve their potential.
Skills
3d Generalist
Lighting
Look Development
Texturing
Software proficiency
Experience
Lead Lighting / Lookdev/ Texture at Framestore

Lodon

3d Generalist at Clan VFX

Sao Paulo, Brazil

Freelancer - Lookdev and Lighting Artist at ManvsMachine

London, United Kingdom

August 2015 - September 2015

Freelancer - Texturing Artist at 2CGVFX

United States of America

3d Generalist at Tribo Post

Sao Paulo, Brazil

February 2009 - April 2012